Why does listening to depressing songs make me feel better?
Studies suggest that matching our music to our feelings help us feel better and is rather enjoyable. This could be because the depressing song lyrics trigger happy memories which in turn help us feel pleasure comfort and mild pain.
Social psychology also suggest that we ourselves feel better when we think of someone else who is doing worse than us. Even though this is a terrible way of going about our sadness, but we can't say that it is not effective. Other studies suggest that the music acts as a tuning fork and resonates with our current emotional state. It basically mirrors the tone of our life and its circumstances at the time.
Brain scan reveal that listening to sad music releases dopamine in the body. This is literally called the pleasure hormone and, no surprise, it makes you feel pleasure. The other times our bodies release dopamine is generally related to food, sex and drugs. So you feel the same emotions and sensations when you listen to sad songs about depression.
Another study suggests that our minds handle sadness a little differently than experiencing it firsthand. When we listen to this kind of music, our bodies prepare of the trauma that should follow, except that there isn't any actual trauma and the body is left with a pleasurable mix of opiates that have nowhere else to go.
So if you think listening to sad music can help you feel better we have got a list of the saddest song ever to bring back those happy thoughts and take you to your happy place. Here are 21 of the most depressing songs for your pleasure.
21 Super Sad Songs that can Make you Feel Happy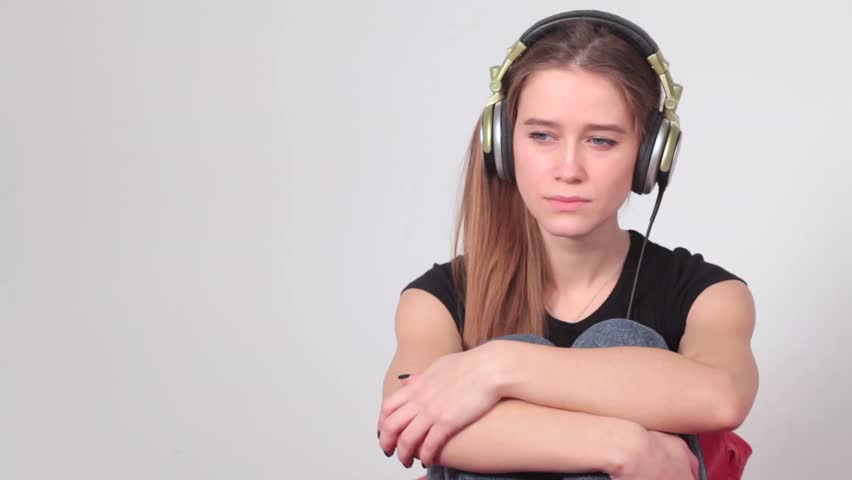 "I know it's over" – The Smiths
It is a fact that a lot people miss how funny the songs by The Smiths can be. Although this song on its own may seem quite sad, when seen in the context of their other songs it is quite hilarious. This song also leaves room for contemplation and nostalgia all at once.
"Sadness is a blessing" – Lykke Li
As the title says, sadness is a blessing, so if you're feeling down today this song helps remind you that it can only get better from here. It portrays the fear of something new which is quite common to us all, but it's something we can overcome.
"Fix you" – Coldplay
This particular song talks of the age old saying that "lights will guide you home" which gives us a sense of hope and excitement in romance.
"This is me" – from The Greatest Showman
This is one of the most listened to song of 2018 as it talks of a non-apologetic passion and immense motivation to strive forward regardless of what the world may think.
"Comfortably numb" – Pink Floyd
This lyrics talk about a helplessly sick child unable to overcome sickness, this is something we all face today and is quite relatable when you're going through a tough time.
"The Sound of Silence" – Disturbed
This song, now considered comical, talks of a lonely darkness but a darkness we can overcome.
"I Am A Rock" – Simon and Garfunkel
Although this song talk of seclusion, it also emphasizes on individualism and independence. A great pick-me-up for those lonely days.
"Give me love" – Ed Sheeran
The nostalgia in the song helps reminisce of a less lonely time in one's life.
"Not today" – Imagine Dragons
The music has a relaxing tone while the lyrics talk of how every problem doesn't need to be solved in one day. To be patient and surrender yourself to time.
"Better place" – Rachel Platten
As its title suggests, we are all dreaming of a better place and the lyrics of this song portrays just that in a more romanticized way.
"Fast Car" – Tracy Chapman
In this fast paced world we all want time to stop at certain moments, these lyrics provide that mental getaway.
"Last hope" – Paramore
Sometimes we aren't able to recognize ourselves and when we come to this realization we pull ourselves back. This song provides motivation for just that.
"Heavy" – Linkin Park ft. kiiara
"There's comfort in the panic"
"Echos of silence" – The Weekend
In loneliness there is comfort and this song helps cope with the feeling of loneliness.
"Roads" – Portishead
This song can be interpreted as a song of unity regardless of what people may say.
"I'll still have me" – CYN
This song talks about how at the end of the day we still have ourselves.
"Paranoid Android" – Radiohead
Paranoia could get the best of us but this song helps calm the restlessness.
"1-800-273-8255" – Logic ft. Alessia Cara, Khalid
WE all live hard teenage lives which makes this song all the more relatable.
"Let it be" – The Beatles
Time can heal all is what we say, this classic talks of how to let go of our problems and let things unfold on their own.
"Million Reasons" – Lady Gaga
This song is a great way to motivate yourself to move on from those negative moments in your life. That although there maybe a number of reasons to give up it takes only one to keep moving forward.
"Lullaby" – Nickleback
Another song of hope and second chances.
These songs are best played on repeat until you get sick of them, or not. As an added bonus, listening to "We don't talk anymore" by Charlie Puth featuring Selena Gomez gives you all the right emotions. All in all, depressing songs are a great pick me up.
The most important thing to remember in all this is that listening to sad music may not be the same experience for everyone. Certain people may feel more upset by the depressing song lyrics which could lead into a negative spiral of thoughts and emotions. So it may not be the best idea to cheer someone up with sad music.
References
https://www.sciencealert.com/new-research-reveals-the-pain-and-pleasure-of-listening-to-sad-music
Related Posts
Popular Posts