Play games, sleep, practice relaxation, connect, model coping strategies, limit technology, don't criticize, cut down on the extras, teach them to listen to their bodies and prepare your kid to deal with mistakes are some of the stress relief tips for your kid's stress relief.
There can be a number of reasons why your child may be struggling with stress, now be it family issues, peer pressure or too many commitments. You can't protect your kids from stress but there are surely some ways that can help your little one deal with it. They won't always communicate with you or tell you directly what's bothering them but they always want you to be by their side. In this article, we will discuss about a few stress relief tips for your kid's stress relief.
Read More: Stress During Pregnancy: How Does it Affect Your Baby?
21 Tips on Reducing Stress for Kids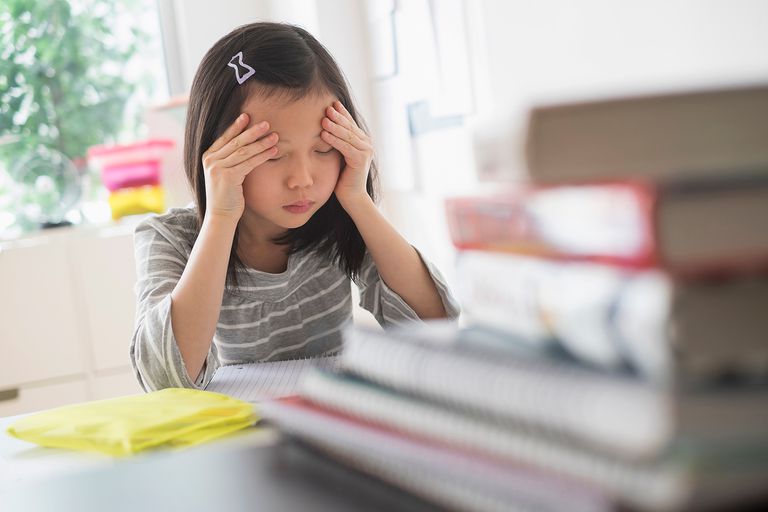 Play games
This is one of the simplest ways to reduce the ongoing stress. And by games, I do not mean that it should be competitive or consist of an end goal. The only aim should be to just naturally enjoy the game by playing it. It is likely that younger kids can do this more easily as compared to the older kids. Not only this, but physical games are a great option for your overall well-being. Wrestling, baseball, hiking, riding bikes are some of the best ideas.
Sleep
Your child must get enough and adequate sleep on a daily basis. Kids getting enough sleep are likely to be less irritable. They will wake up with a fresh mind and will also be able to handle school stress in a much better way. Also, you must keep electronics like TVs out of your child's bedroom. There hasn't been any research yet that proves it to be beneficial for your child.
Practice relaxation
Some of the proven ways to reduce stress is deep breathing, positive thinking and progressive muscle relaxation. Your child must exercise positive thinking, which would be a lot beneficial for them in dealing with stress.
Connect
You must talk about your child to his/her school staff as well as other parents so as to know about their observations of your child. Talk to them about your child so that you can know more about how your child is handling school.
Model coping strategies
Your kid will never learn to handle tough situations if you can't do that either. It's okay to let your child know when you have had a tough day. Talk to them about why you are upset and try putting the situation in perspective. This will in turn make your child communicate with you whenever he/she is upset.
Limit technology
Nowadays kids spent almost half of their day using technology that further increases the stress. You should limit their time spend on any such technological products and rather enforce them to be active as a family.
Don't criticize
Your child may already be stressing out on something related to the school. So, at times when you disagree about anything related to the school, do not talk about the teachers, homework or the school in a negative manner in front of your child. Stay positive and try scheduling a parent teacher conference.
Cut down on the extras
Many people believe that a busy schedule will help to cope up with stress. However, adding on to the extras with more activities will result into less time for homework. Thereby, instead of adding too many after-school activities, you can arrange a dinner time for your family that will help to eliminate the stress.
Teach them to listen to their bodies
It is vital for you to encourage your little one to listen to his/her body. If your child wakes up repeatedly with a headache, feels like leaving the classroom because his/her stomach hurts, these are just normal signs that there is a lot going on in your child's life. Therefore, your child must learn to understand what his/her body is trying to tell them.
Prepare your kid to deal with mistakes
Most of the kids fear making mistakes and this is where the stress comes from. It is your job to let your child know that it is alright to make mistakes and it is important that you learn how to recover from bad decisions. Your kid may get really stressed out and thus, you must help him/her in figuring out the next steps that follow after a bad decision.
Make mornings smoother
Mornings set the tone for the rest of the day. An otherwise disorganized place can further trigger the stress in your little one's life. Thus, you must try to make the mornings a little calm and smooth for your child.
Simplify their schedule
Talk to your child about their schedule. Ask them if there is something that they would like to change in their schedule. Is there anything that they would want to stop doing? Is there something they would want to switch onto? Or do they want some extra time to play?
Put feelings into words
At times, your child may just not know how to express his/her emotions. For instance, if your child is angry, frustrated or upset, try to use these words so that he/she can learn to identify the emotions by name. this will help them to communicate and develop emotional awareness.
Think of some ideas
If you and your child know exactly what's causing the stress, talk to your child about a few ways of how you can deal with it. think of a few ideas and talk about the same to your child to know if that will work or not. Let your child participate in the process as that will help build confidence.
Imagine their favourite place
Ask your child to imagine their favourite place in the world. Be it the beach, the woods or some quite spot in their school or at home. Talk to them more about the same like what do they see, feel or hear? Are there more people around them? Are they alone or with their friend?
Move on
Talking, listening and feeling understood is all your child wants when he/she is dealing with stress. But remember not to give so much attention to the problem and rather think of something you can do to make your child feel better. Also, try to change the subject and move on to something that is more positive and relaxing.
Be there
It's alright when your child is upset and does not feel like talking about it. don't force them to communicate with you every time and rather give them their own time. Just assure them that you will be there for them whenever they want to talk about something. Also, you can initiate a few things you can do together, like watching a movie, baking some cookies or taking a walk.
Be patient
At times, fixing the problem is not something that is always required. Instead, the main focus should be on helping your child. Over the time, your child will surely grow into a good problem solver.
Comment briefly on the feelings
If your child is upset or angry about something, comment briefly on the feelings you think your child is experiencing. For instance, you can say, 'That must have been very upsetting' or 'I can understand how you must be feeling after they didn't let you in'. this will help your child a lot in the times of stress.
Notice
If you notice something about your child's mood or behaviour, talk to him/her about the same. This will give your child a sense of feeling that you are interested in hearing about your child's concern. Show that your care about him and you want him/her to be okay.
Help others
There can be situations when your child is upset about something for which you can't do anything. for instance, when their grandfather is ill, you can't do anything about that and your child will keep on thinking about it. In that case, do random acts of kindness by helping others. This will distract your child from his/her own worries.
Conclusion
Assure your child that you are there for them whenever they want to talk about something. Let your child know that it is okay to make mistakes or bad decisions but what matters the most is, how they learn from that experience. Also, it is your job to make them learn how to fix it and move on in life.
References
https://raisingchildren.net.au/grown-ups/looking-after-yourself/anger-anxiety-stress/stress-grown-ups
https://www.ncbi.nlm.nih.gov/pmc/articles/PMC3574776/
Related Posts
Popular Posts